HelpingHandsSEO.com is a website a website dedicated to helping individuals and businesses set up a successful blog or website and drive masses of traffic to their pages through SEO.
Because that is what I have done for myself and for many others. My name is Vitaliy and since the early 2000's I've been engaged in SEO marketing, through creating blogs and websites for:
1) Myself…
I run several websites and blogs where most of the traffic I get is through free SEO techniques and many of the techniques I use get me first page rankings and gigantic sums of visitors:
Here is an example: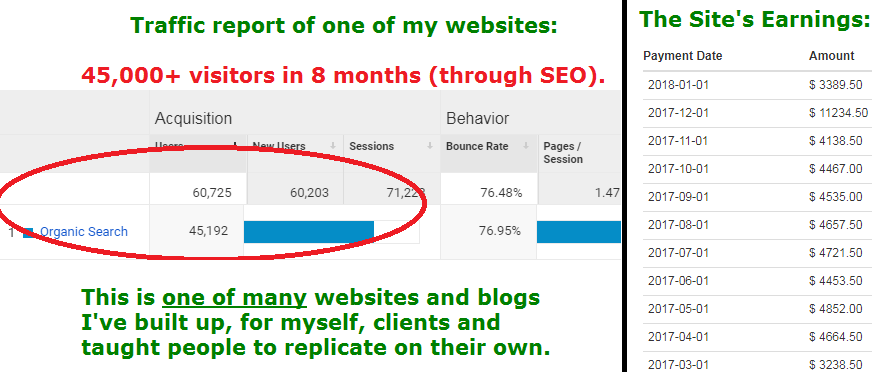 Here's another example:

2) Businesses. Yes I help business get more traffic.
I've helped numerous businesses and clients accumulate traffic to their business pages and get more leads and clients (here is an example). I provide the following local SEO case study to show how I helped a business go from several dozen visitors a day to several 100 daily.
I've shown and taught people how to do SEO for themselves like I do.
I always advise people to learn SEO for themselves. It's not a hard thing to understand, but it is a hard thing to do on your own when you don't know where to start.
Fortunately, I provide FREE help and advice on SEO on this very website. You're welcome to ask me ANY questions and use my 10+ years of experience in ranking websites 🙂 
I am happy to teach people how to do their own SEO, and I do it through this free to try program: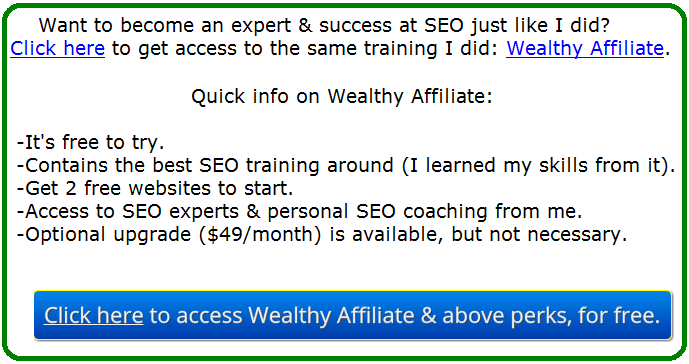 HelpingHandSEO.com's mission:
Simply put, the goal of this website is to make SEO easier for people to understand and even more importantly, to help anyone seeking success in this field to actually reach it.
There's enough crap out there that complicates SEO and this site seeks to simplify it for you, teach it to you and help you make it work for you.
Getting free traffic to your site can one of the most rewarding and best ways to build a business and brand and on this website we will help you just that.
I have been doing this for a VERY long time, through which I've learned many right and wrong ways to approach this business. This site basically encapsulates all the right lessons I've learned to succeed in SEO and I am very happy to share that knowledge with you all.
Have questions for Vitaliy? Ask them here.