On this page, you can ask Vitaliy Gershfeld, the SEO Expert ANY question you'd like regarding SEO. It can be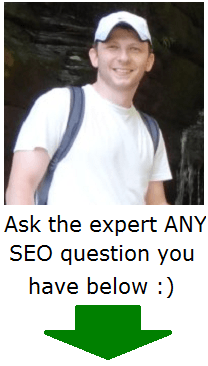 anything ranging from:
How to get started with SEO.

Everything backlinks.

Questions on what helps and hurts your SEO rankings. 

How to get ranked on the first page of Google.

Social media marketing and SEO. 

Keywords.
And whatever other question/s you have. This thread is made specifically to answer all your questions on the subject. All that I ask is that you please bullet point or segment your questions.
You are welcome to ask as many questions as you like 🙂 
If you JUST landed on this page and need to see SEO credentials, simply click here for proof.